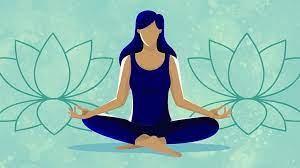 Beginner's Guide to Meditation: Types, Tips & Benefits
Meditation is a powerful mental exercise. There are many types of meditation, some of which are primarily psychological and others which have spiritual elements. Finding the right type of meditation for your belief system and lifestyle is essential to benefit from this practice. Learn more about all of the options available, from guided sleep meditations for kids to guided and unguided meditation methods suitable for teens and adults.
The Main Types of Meditation
There are many different approaches to and schools of meditation. In general, meditation methods can either be guided or unguided. Guided meditations are led by a teacher, either in person or in a recorded format. Unguided meditations are individual exercises. Meditation may also be focused on calming the mind or on gaining insight.
Mindfulness meditation is the most popular method taught in extracurricular activities and mental health contexts. Mindfulness involves paying attention to the thoughts that cross your mind without judgment or involvement in thought patterns. Observance of these patterns and bodily sensations strengthens the connection between the mind and body.
Helpful Tips for New Meditators
People who are new to meditation may want to start out with an introductory guided meditation such as bedtime yoga to help you sleep. Guided meditations are available for adults, teens and children. Once you decide to pursue a meditation practice, it is a good idea to make a habit of meditating by practicing at the same time and in the same place every day.
It may be beneficial to relax or wind down for a few minutes before starting to meditate. In general, it is a good idea to pick a position and stay in it, whether that is sitting in a cross-legged position on a meditation pillow or sitting in a chair. Moving meditations can also be helpful. With so many meditation styles available, new meditators can learn about styles that are best suited for their needs and goals. After meditating, experts recommend taking a moment to process to ease the transition into other activities.
The Benefits of Meditation
Meditation can have profound psychological and physiological effects. An eight-week study conducted in 2016 found a reduction in cortisol, the hormone associated with stress, and stress-related inflammation among participants. The physical benefits of meditation range from lower blood pressure levels and reduced sensations of pain to improved sleep quality.
A 2013 study of 100 adults suggested that the benefits of meditation are dose-dependent. In other words, the participants who meditated more often and spent more time meditating were more likely to experience the mental and physical advantages of the practice. Teens and children can also benefit from learning to meditate and practicing on a regular basis in ways that have long-lasting benefits.
Many beginning meditators prefer to start with guided sleep meditations for kids or adults. The benefits of meditating at other times quickly become evident if you practice in the morning or take brief meditation breaks throughout the day to manage symptoms of anxiety or stress. New meditators can experience more benefits by practicing everyday on a regular schedule.